The Five Pillars Of A Luxury Sweater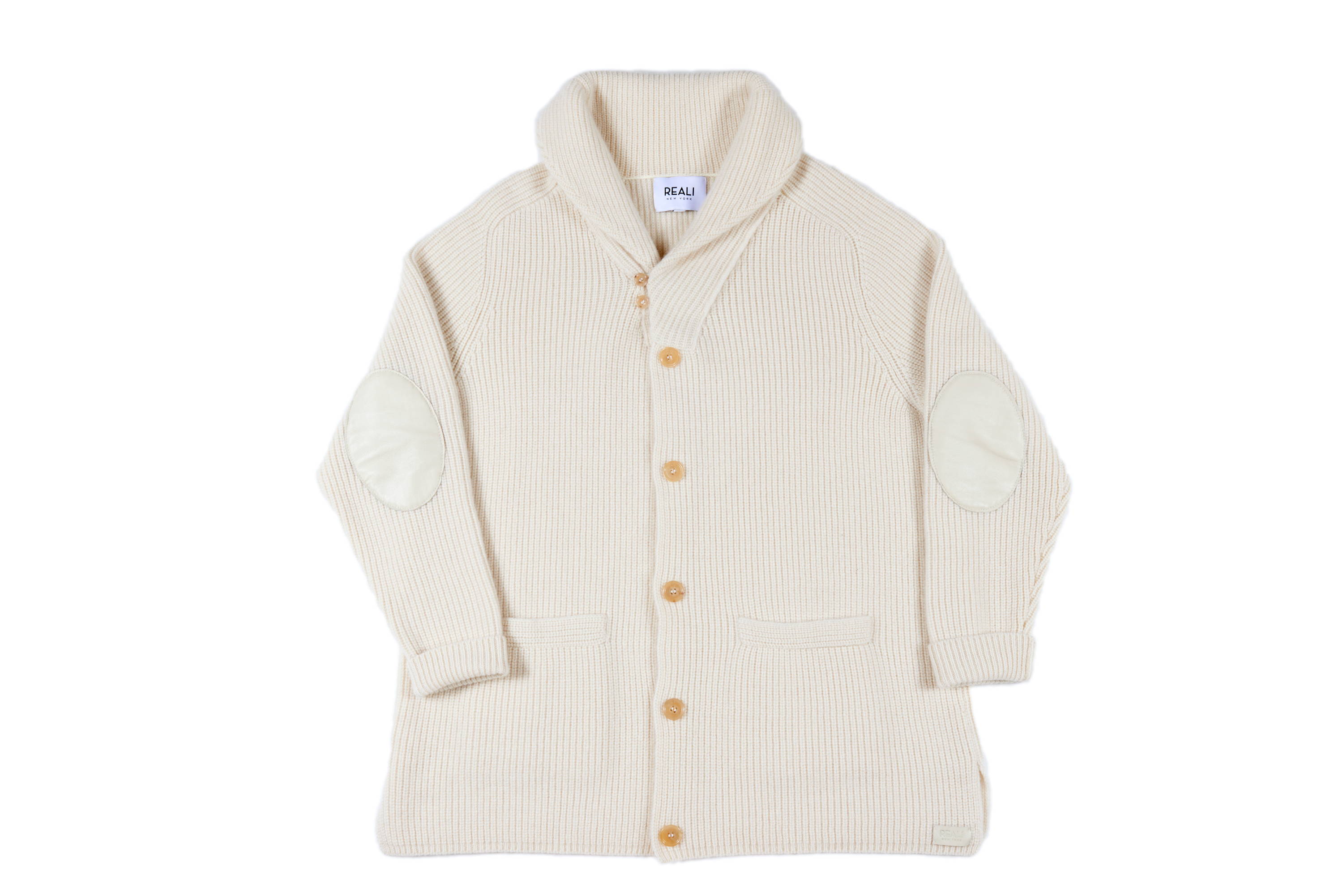 The Value In Owning Our Shawl Collar Cardigan
We pay tribute to iconic sportswear styles that have impacted American fashion throughout the decades. Steve McQueen made this cardigan famous in the filming of the Cincinnati Kid (1965) and later in Bullitt ( 1968). All of our design details are carefully considered and are modern adaptations of these classic styles.
We are 100% sustainably sourced. All of our cashmere is sourced from Mongolia by a certified sustainable supplier. Many steps are taken to ensure the most luxurious fiber in the world are used. From the use of regenerative agriculture, optimal animal welfare, and yarns that are spun, finished and dyed at a state of the art Italian mill using renewable energy.We are also proudly made in New York City using zero waste knitwear technology.
Every segment of the sweater reflects the highest quality. Reali New York is dedicated to outstanding craftsmanship. We source the finest raw materials like natural buffalo horn buttons and have engineered buttonholes knitted into the garment for extra durability. Drum dry supple leathers are hand cut and sewn on elbows, and our artisanal hand finishing delivers an understated approach to luxury. The unique packaging and storage system will preserve your knitwear.
No other brand provides the level of customization than Reali New York. Offerings include Ready To Wear that is completely customizable, Made To Measure, made to fit your exact measurements, or Bespoke knitwear for a one of a kind creation. Choose buttons, suede or leather elbow patches, embroidered crests and monogramming from our design libraries.

Our concierge services provide great value to our brand. We offer complimentary measuring for all custom services, private one on one appointments at our showroom in Tribeca, complimentary standard shipping, and same day local delivery for an additional fee. We will also maintain and care for our knitwear at no charge and we provide sweater styling tips as needed. We truly value our relationship with our customer and place their needs at the forefront of our services.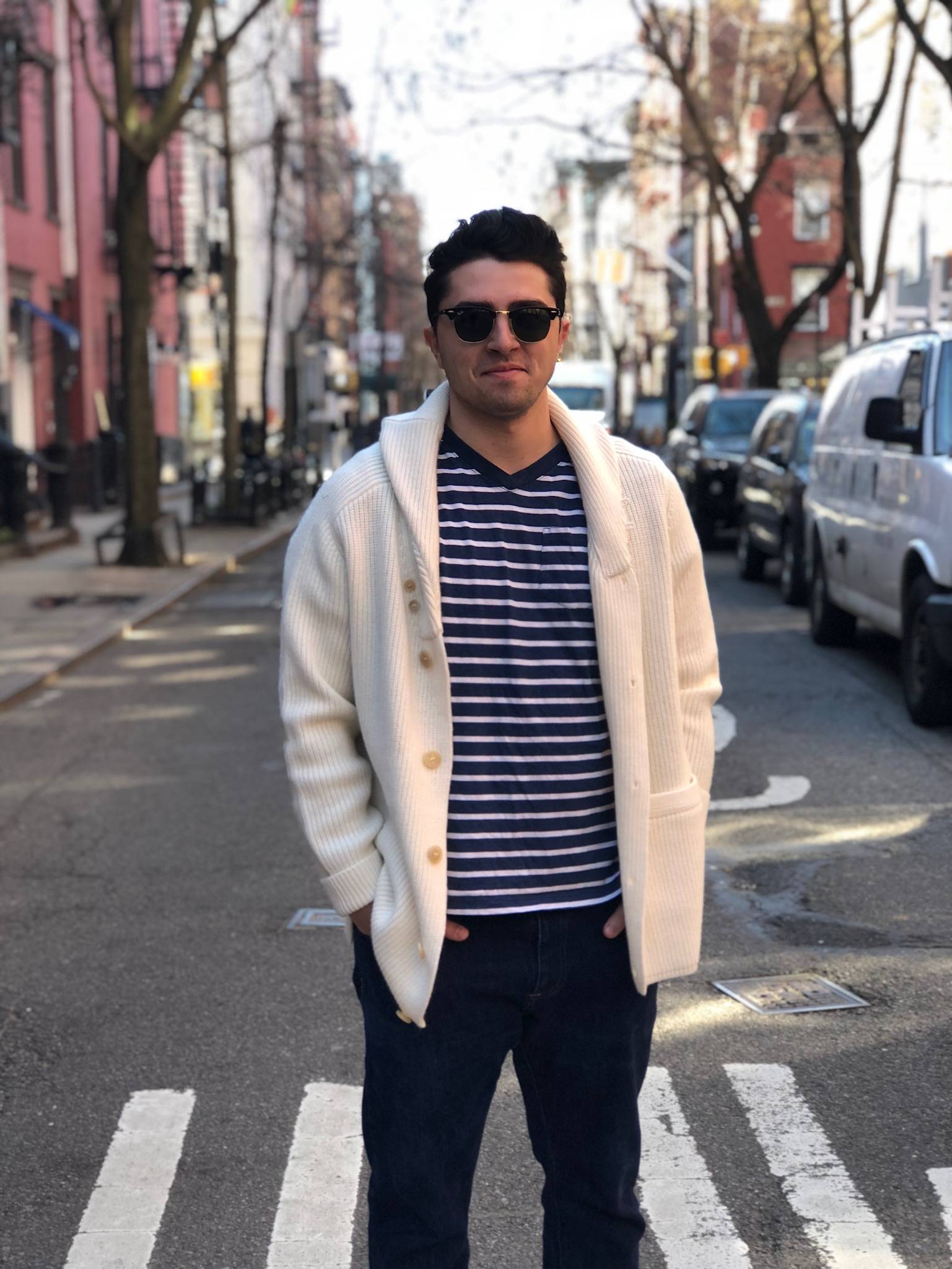 If there's ever been a cardigan style that beckons famous it's the shawl collar cardigan. No other sweater has been featured in more films, adorned by more old (and new) Hollywood stars, or photographed with as much swagger and scandal by rock n roll and movie legends than the shawl collar cardigan (ahem Steve McQueen). And with good reason. This sweater is not your average cardigan, it's been a beloved style that is not only functional and super warm, it's low-key fashionably cool factor tips the scale and is off the charts. But why? Stars, rockers, designers and stylists alike know that this cardigan packs a punch when you want to make a statement. That's why it's been eternally loved for decades, and is an iconic staple in a man's wardrobe.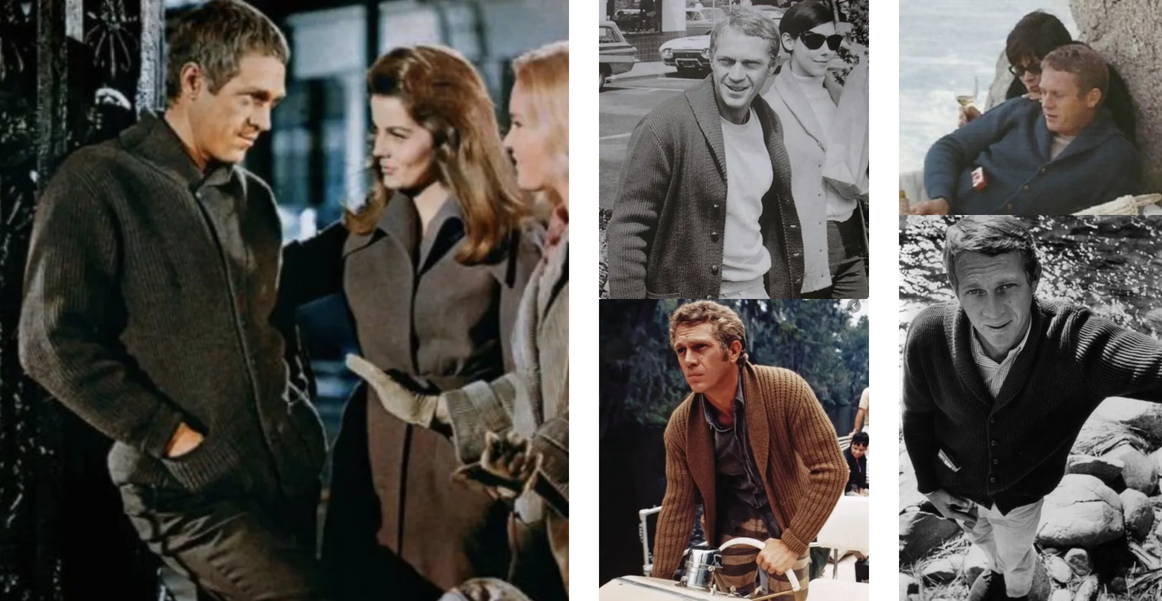 Steve McQueen was known to wear this particular type of cardigan throughout his personal life on multiple occasions, it became his go- to sweater of choice. One such famed photograph was of him wearing a blue shawl version, taken in Carmel that caused quite a stir in Hollywood.( I cropped the photo above for obvious reasons) Other very notable gentleman who frequently sported it were Frank Sinatra, Brad Pitt, Ryan Gosling, David Beckham and the legendary Daniel Craig who rocked the look in the filming of both Bond movies Casino Royale (2006) and Quantum Of Solace (2008.)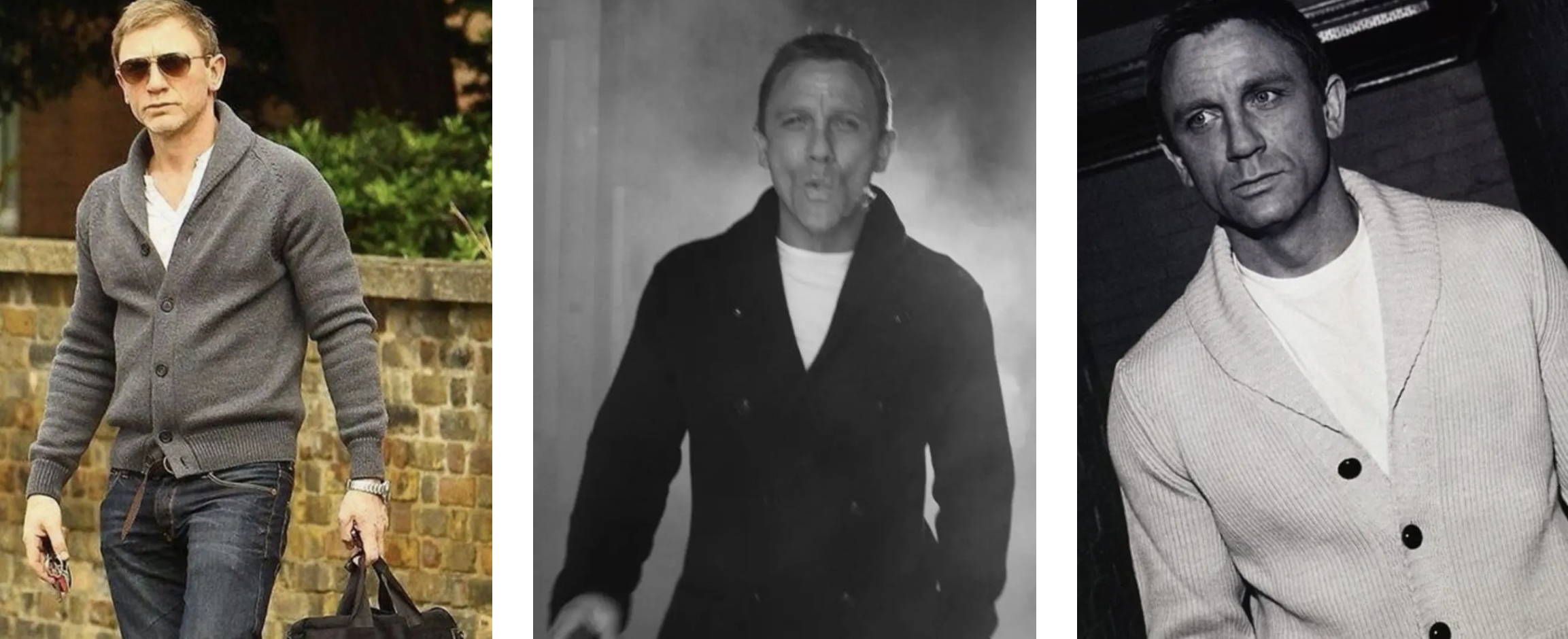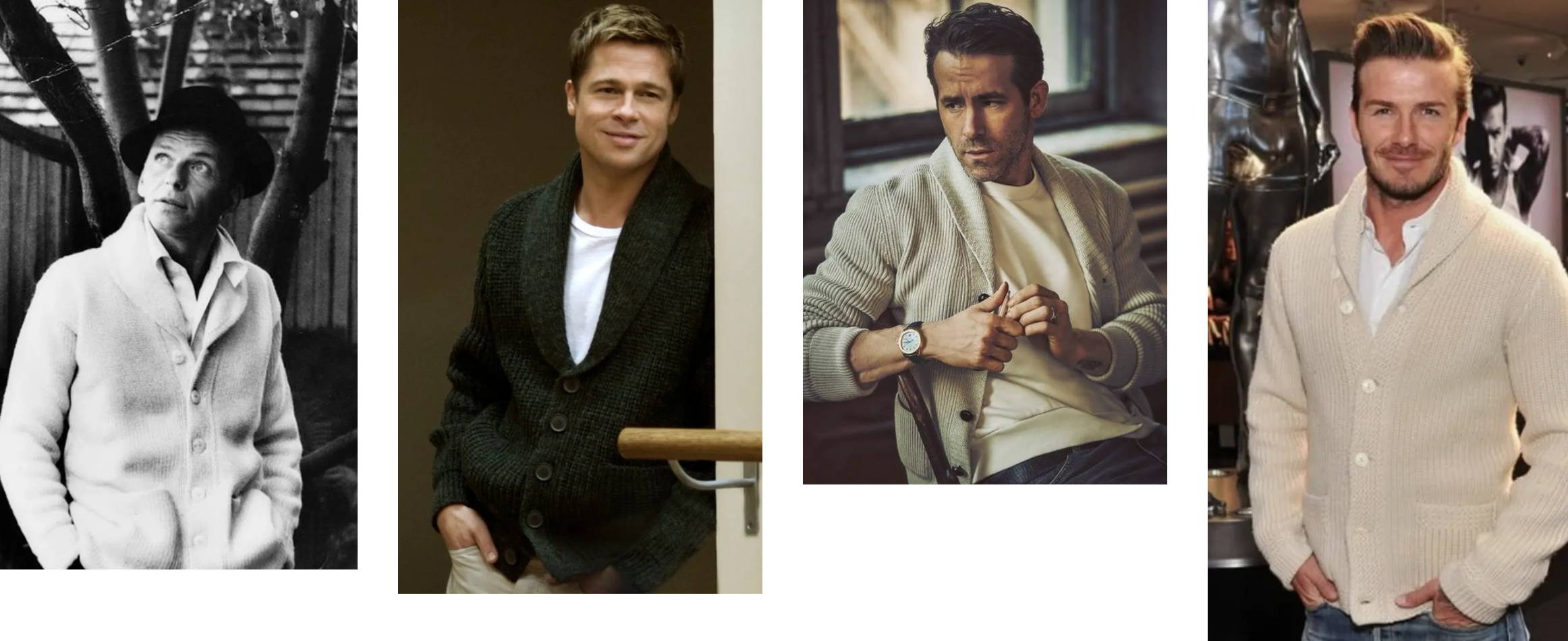 The Reali New York Shawl Collar Cardigan
It's currently available in 5 colors:
Raw White, Navy, Camel, Grey, and Black in sizes Small, Medium, Large, X-Large and XX-Large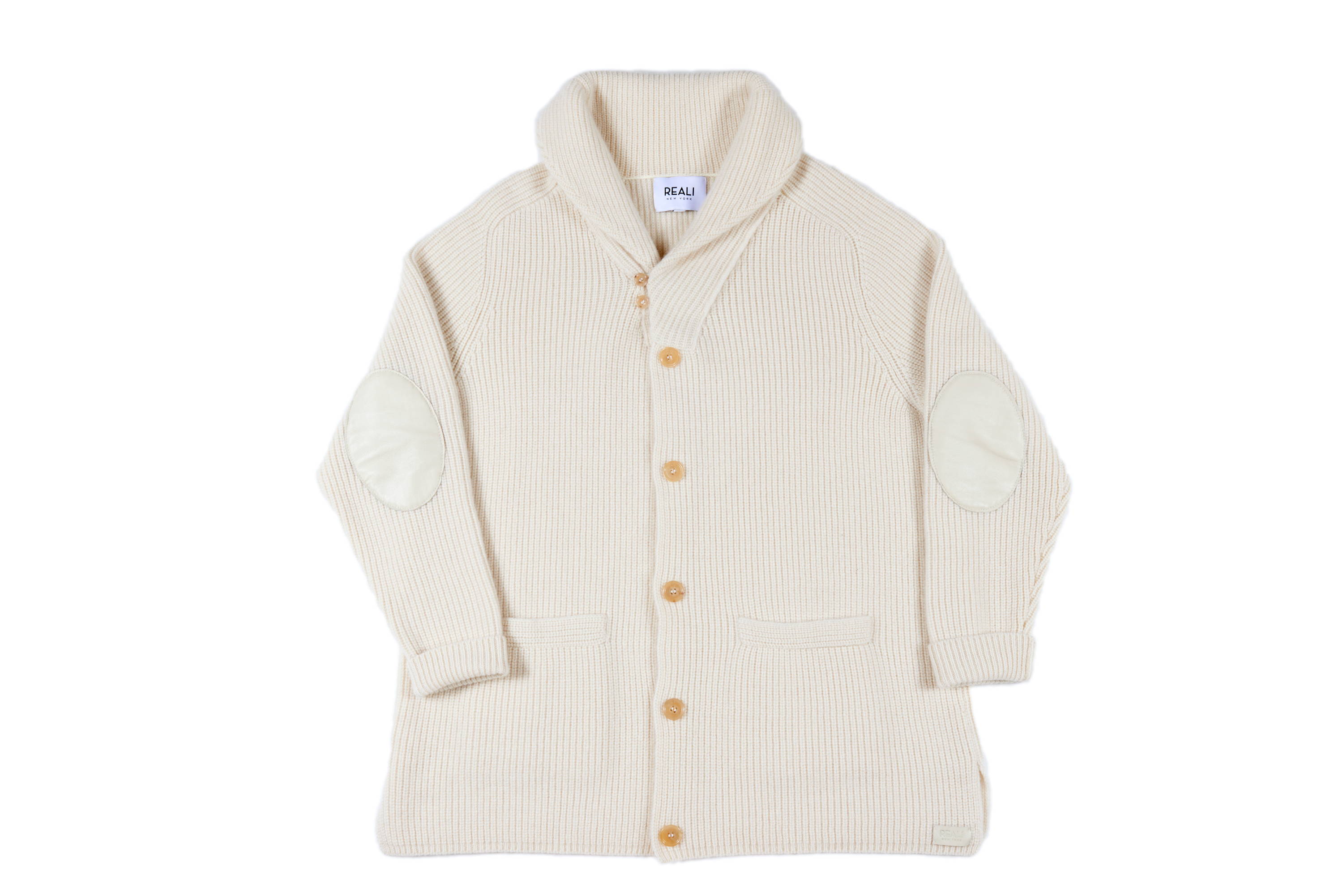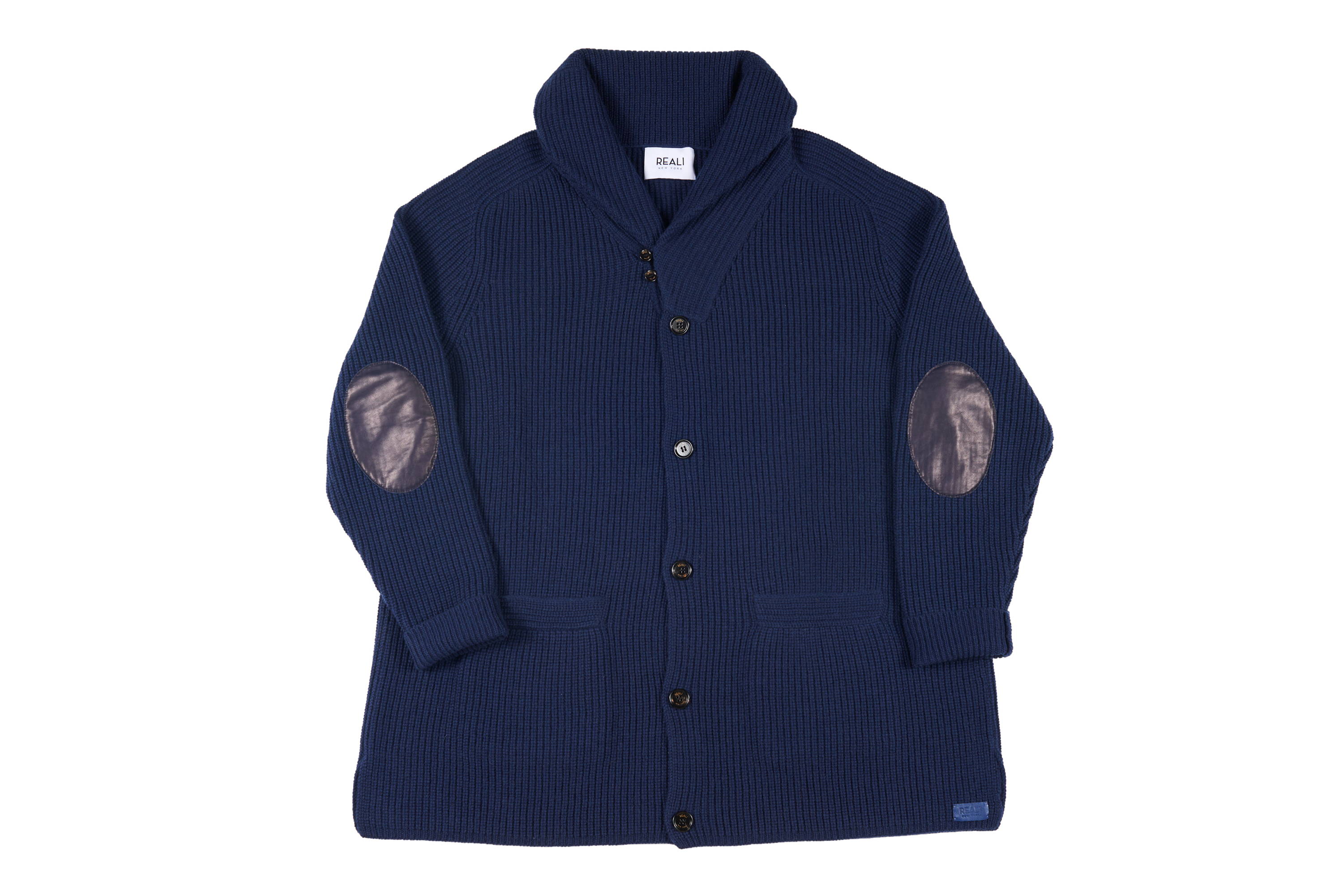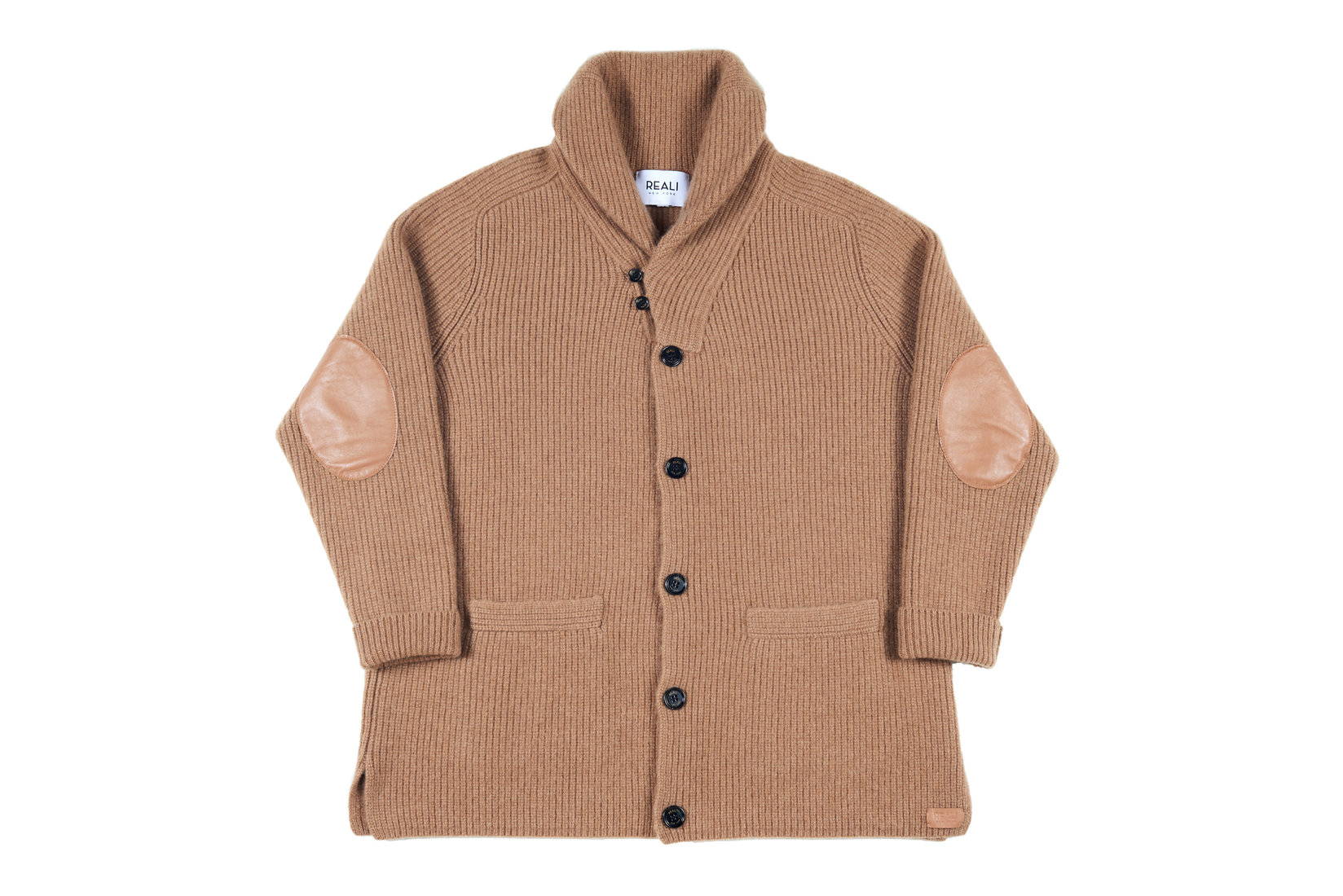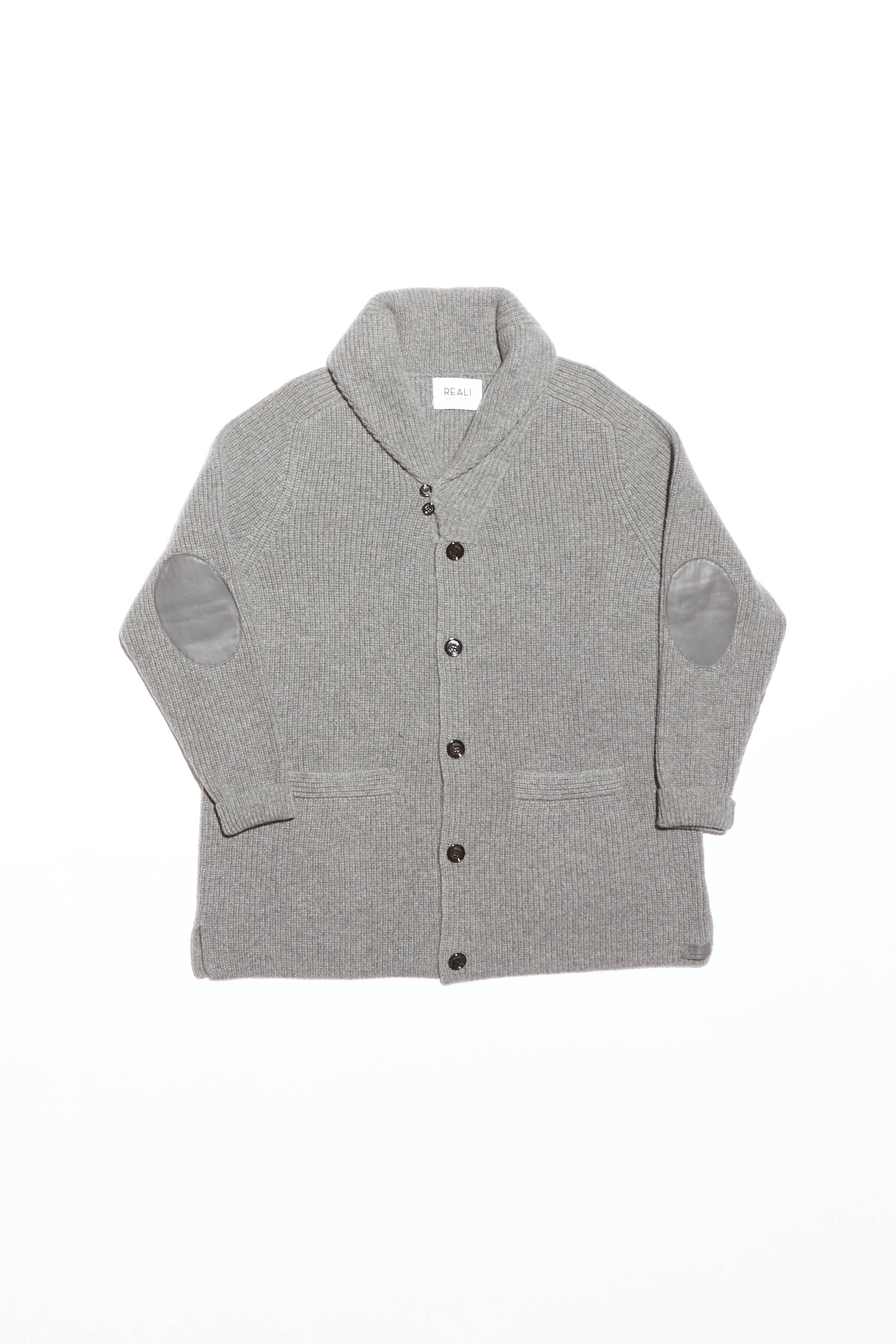 What guys are saying about us...