"The" Cardigan That Will Instantly Up Your Style Game...
(and how to look great in it!)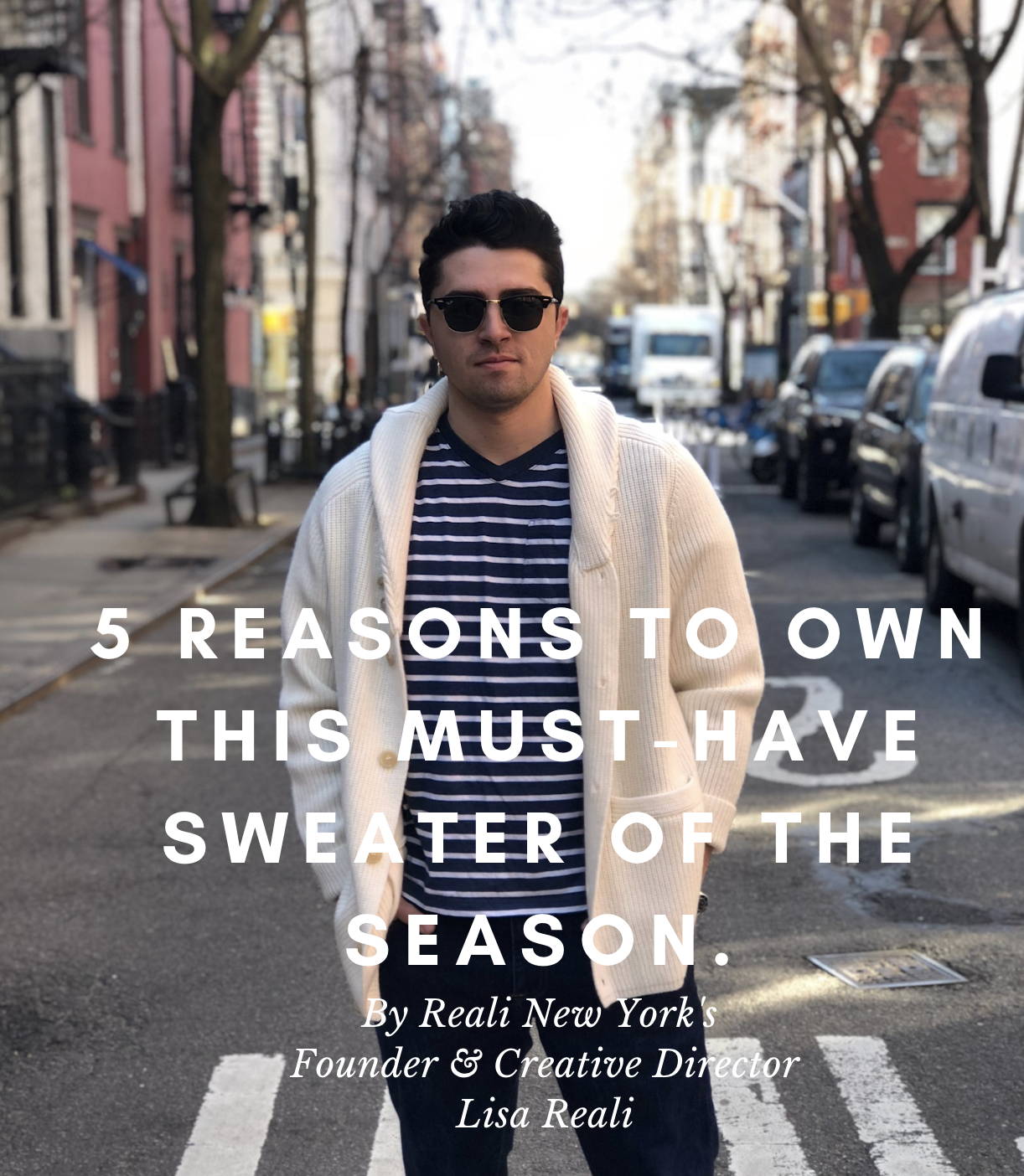 If there's ever been a cardigan style that beckons famous it's the shawl cardigan. No other sweater has been featured in more films, adorned by more old (and new) Hollywood stars, or photographed with as much swagger and scandal by rock n roll and movie legends than the shawl collar cardigan (ahem Steve McQueen). And with good reason. This sweater is not your average cardigan, it's been a beloved style that is not only functional and super warm, it's low-key fashionably cool factor tips the scale and is off the charts. But why? Stars, rockers, designers and stylists alike know that this cardigan packs a punch when you want to make a statement. That's why it's been eternally loved for decades, is known for being the best mens cardigan sweaters of all-time, and is an iconic staple in a man's wardrobe. Throw it on and it will instantly Up your style game without even trying!
Check out these 5 Reasons How it will instantly Up your style game and you too could snag one of OUR own and join the crowd!
1. It's originally known as the Steve McQueen Cardigan... isn't that reason enough!

Steve McQueen made this cardigan famous in the filming of the Cincinnati Kid (1965) and later in Bullitt (1968), He'll eternally be the King of Cool!

Daniel Craig and Brad Pitt have also consistently worn it out and about town and has been featured in multiple films!
2. The collar design makes all the difference.

The shawl collar shape frames a gentleman's face for added complimentary appeal so you could look your very best... to look casually cool.

This classic cardigan is constructed of a 6-ply fisherman knit rib stitch that has a dense stitch configuration to keep you extra warm,

4. It's all in the details.

Our shawl collar cardigan has side slits for optimal comfort and ease of movement, natural horn buttons, deep front pocket bags and its' adorned with leather elbow patches. It will stand up to whatever you're up to!

5. Our cashmere cardigan has heritage.

On the interior of our sweater, we placed an artful sketch of the garments history that makes a great conversation starter about this cardigan's heritage!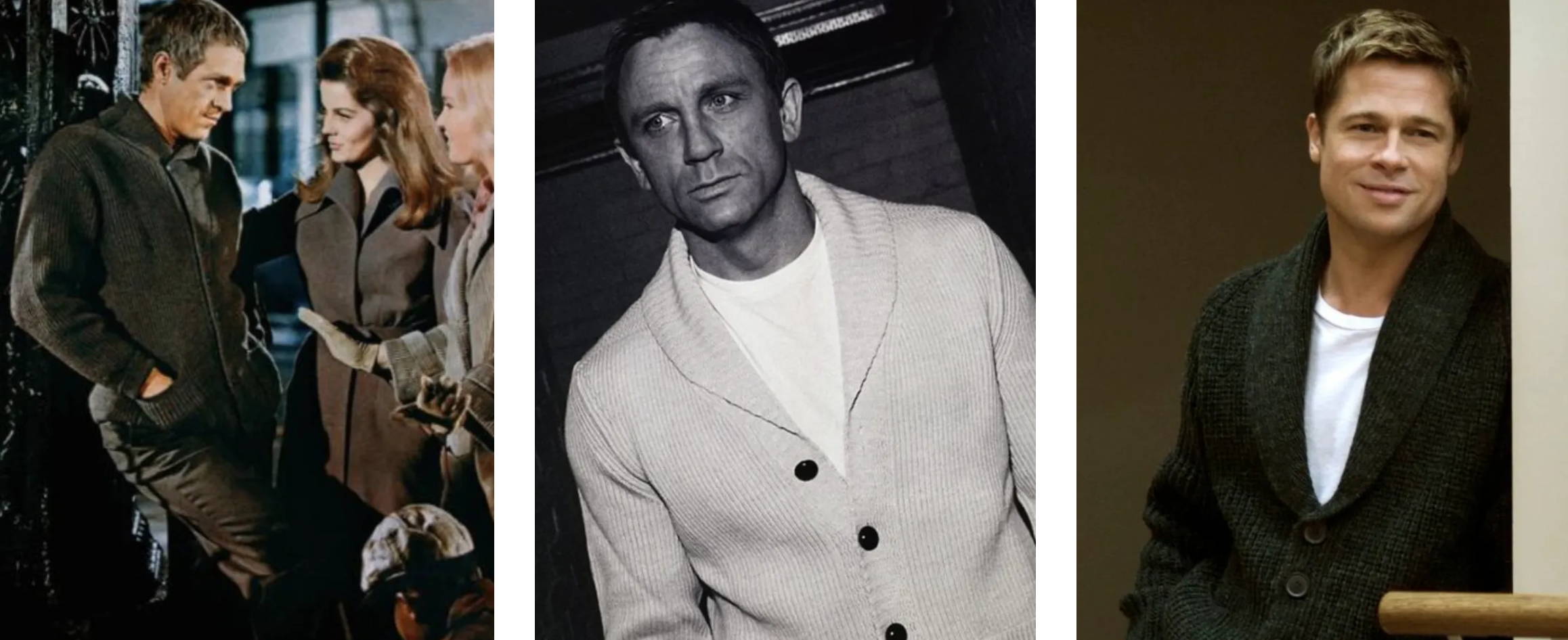 Steve McQueen was known to wear the shawl collar sweater throughout his personal life on multiple occasions, it became his go- to sweater of choice. Other very notable gentleman who frequently sported it were Frank Sinatra, Brad Pitt, Ryan Gosling, David Beckham and the legendary Daniel Craig who rocked the look in the filming of both Bond movies Casino Royale (2006) and Quantum Of Solace (2008.) It instantly provides a laid- back luxury appeal to any outfit!

The Reali New York Shawl Cardigan
Available in 5 colors:
Raw White, Navy, Camel, Grey, and Black
in sizes Small, Medium, Large, X-Large and XX-Large
What guys are saying about us...
It's now available in Yellow too!
The collared button is the signature design detail in the beauty of the shawl collar sweater itself. The buttoned collar design is key to monitoring temperature control and its design aesthetic enables a guy to either be buttoned up or casually cool. Our version from Reali New York has a doubled-face collar construction so it sits up nicely around the neck and gives it greater substance and a super -lux feel.
The traditional 'fisherman rib stitch' is the very stitch that has protected fisherman out at sea from the harsh elements for centuries. Ours has distinctive ribbing along the raglan line to accentuate a broad shoulder and is also made of a luxurious 6-ply organic yarn yielding an ultra soft hand.
Our shawl cardigan was selected to be the inaugural style in our 'Heritage Collection'. This collection pays tribute to iconic sportswear styles that have impacted American fashion throughout the decades.Carefully placed onto the interior of our sweater is a hand sewn label that tells the story of the garment accompanied by an artful sketch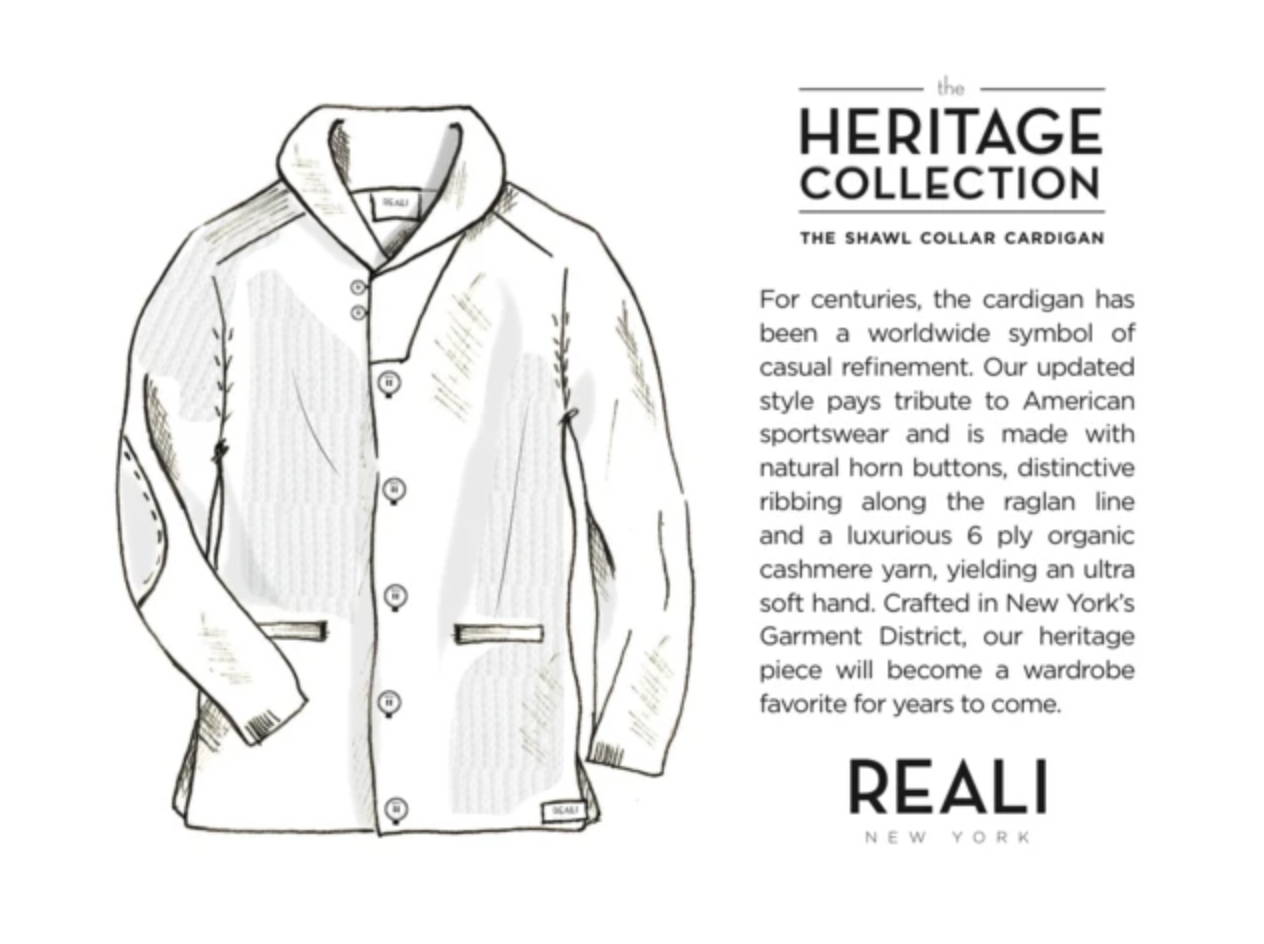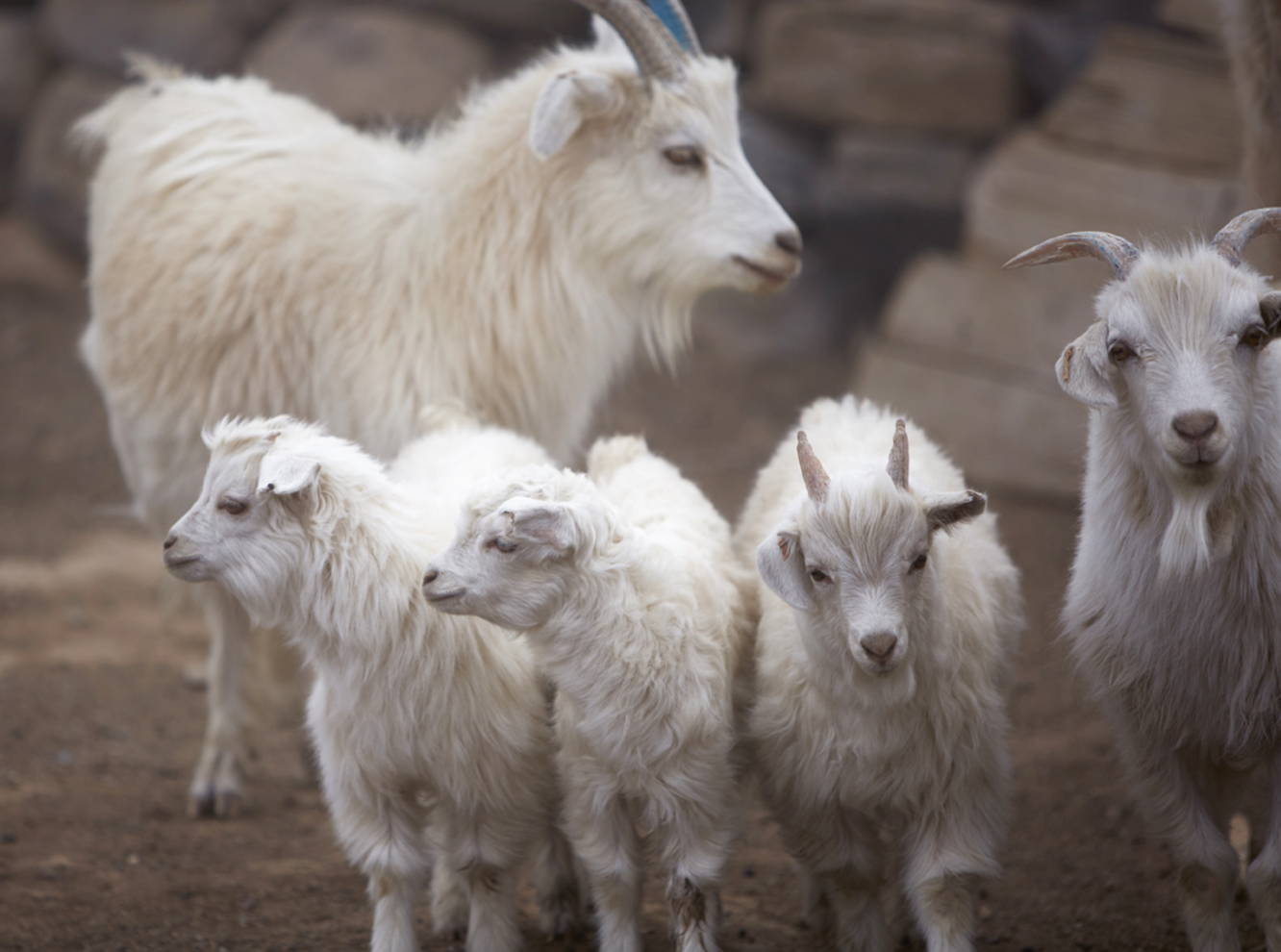 Our cashmere is certified sustainable "Gold Level" by the esteemed Cradle to Cradle ®Products Innovation Institute.
Our cashmere is sourced from Mongolia and then all of our yarns are spun, finished and dyed at a state of the art Italian mill using renewable energy.
We are proudly made in New York City using zero waste knitwear technology.

Our shawl cardigan is completely customizable. Choose buttons, suede or leather elbow patches, embroidered crests and monogramming from our design libraries. Our sweater services cater to your individual needs to help you define your own personal style.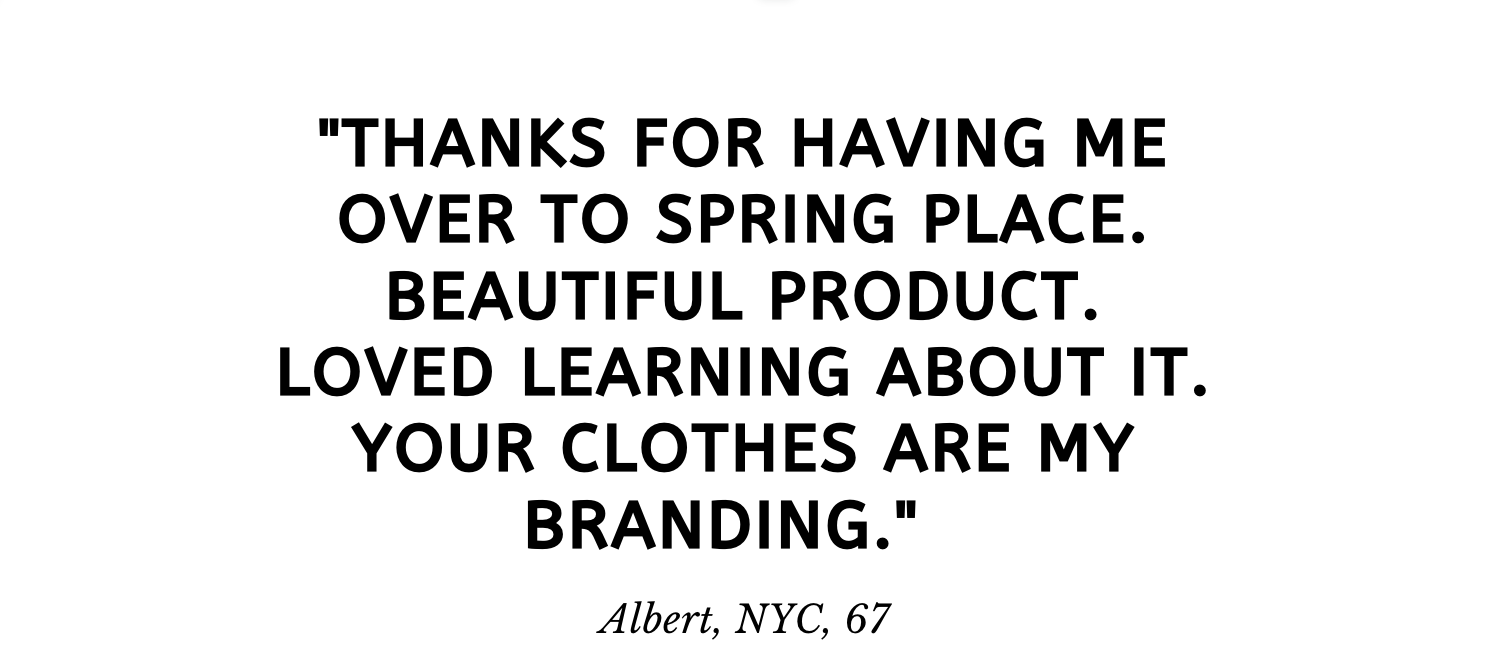 Lisa J. Reali has had a longstanding relationship with knitwear for over 15 years. A graduate of Fashion Institute of Technology, she was the recipient of the Future Designer of the Year Award, which was given by the Knitwear Textile Association of America. She has worked in New York's Garment District for iconic fashion companies as head knitwear designer which afforded her the opportunity to travel the world for design inspiration, sweater manufacturing and global sourcing. Lisa was recently selected as a finalist in the 2019 Fashion Group International's Rising Star Award in the Menswear Category as well as a Finalist in the 2019 Fashion Institute of Technology Design Entrepreneur Program. She was also selected to be a judge at the prestigious Glossy Awards.

I hope you have the pleasure of owning the shawl cardigan for yourself
and that you enjoy wearing it as much as I've enjoyed designing it!
It's in-stock and ready to ship.
We also offer complimentary shipping.
Best,
Lisa